Cleo Molina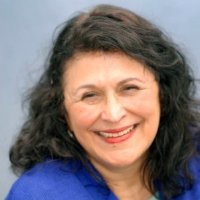 Dr. Cleo Molina is a life-long learner, educator and consultant whose focus is primarily in the areas of diversity and leadership.  Raised in Southern California as part of a large bilingual, bicultural Mexican American family and having been married into families with very distinctly different cultures, has ingrained in her the passion for understanding and describing difference.  She is a thirty-six-year resident of Seattle where she shares a home with her husband and an ancient poodle.
Earning a Doctorate in Educational Leadership, a post-master's certificate in Transforming Spirituality at the School for Theology and Ministry at Seattle University, and Bachelor's and Master's degrees in Educational Psychology and Bilingual Education from the University of Washington, Dr. Molina has focused her work on facilitating the development of individuals and communities within the context of a multicultural, interrelated world. Research for her doctoral dissertation focused on interpersonal reconciliation.  She has used the resulting process for forgiveness and reconciliation primarily in coaching individuals undergoing life transitions.
Dr. Molina's career has included positions with the School of Theology and Ministry at Seattle University, the Neighborhood Leadership Program at the Center for Ethical Leadership, Diversity Services at North Seattle Community College, the Center for Peace and Justice at the Catholic Archdiocese of Seattle, and the Upward Bound/Special Services Program at the University of Montana.  She has taught courses at Seattle University, Antioch University, the University of Washington, and North Seattle Community College.  More recently, she was part of a team of consultants with The Reid Group working with leaders and organizations in the faith-based and non-profit sectors focusing on organizational development, fund development, and mediation through the lens of cultural competence.
As an active community volunteer, she has served on a number of boards, commissions, task forces, and committees.  She has volunteered with organizations such as the Washington State Supreme Court's Gender and Justice Commission, Women's Spirit, Leadership Tomorrow, the Ethnic Heritage Council, United Way of King County, KUOW (a Seattle-area public radio station), MANA- A National Latina Organization, the Seattle Coalition for Educational Equity, the Ignatian Spirituality Center  and the Church Council of Greater Seattle, contributing her understanding of diversity and extensive experience in planning, program development and implementation. She is currently serving on the Board for Seattle Goodwill Industries.
In addition, Dr. Molina served as chair of the City of Seattle's Central American Commission, consulted withthe University of Mexico in Guadalajara, was consultant for a youth anti-racism project for the American Jewish Committee, and was a member of an official elections monitoring team in Nicaragua. She is also an alumnus of NHLI (National Hispana Leadership Institute) and Leadership Tomorrow.  The University of Washington Alumni Association's Multicultural Alumni Partnership recognized Cleo for her service in 1997 when she was selected for the Distinguished Alumnus Award.
For Cleo Molina, building a future in which there is peace and prosperity for all people, involves compassion, commitment, faith, good humor, and a great deal of energy.  She works at all of these with the love and support of her family and friends.