Generational Issues
Generational Issues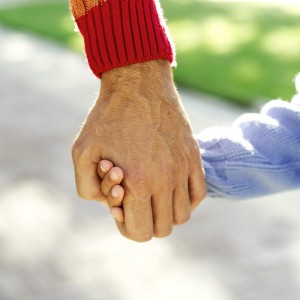 This year, for every two employees that leave the workforce only one enters.  In 2008, the worker shortage was between 3 million and 5 million.  By 2010, more than 51% of the workforce were expected to be 40 years of age or older.
Is your workplace ready to motivate and inspire employees and managers in all of the four key age groupings?

Some workplaces will lose up to half of their employees within the next five to 10 years.  The consequence is a loss of talented and skilled workers and a new workforce with differing work styles and needs. Customers are changing as well.  Is our facility prepared to meet the changing demands of older and younger consumers?
"I wouldn't change a thing in this training.  The content and 
activities are both learning-focused and fun.  I believe this 
will motivate positive change in our work environment."
Michele Lounsbury
Adminsitrator, Smokey Point Customer Service Office
Washington State Dept. of Social & Health Services
This four-hour workshop, expandable to eight hours, focuses on the challenges presented by individuals from vastly differing age groups working together. Research now shows a breakdown of the trends and preferences among four basic age groups in the American workforce:
Participants are guided through a series of activities to determine styles preferences, based on age grouping. Discussions are centered around the types of conflicts that evolve from generational issue, including difficulties coping with rapidly changing technology for someone who has barely mastered a typewriter or a VCR.
This session includes table group discussions around ways to motivate and maximize performance among individuals in any age group, as well as ways to improve the types of communications different age groups prefer,. Participants receive handouts listing communication and styles preferences among all age groupings –based on the most up to date research.
Generational Jeopardy
This activity is a fun way to reinforce styles preferences and other differences cross the four basic age groups.   Participants work in teams that compete in their responses to questions from several different categories.  Categories may include more substantive topics related to specific work styles each age group is more likely to prefer and reflections on famous people — or more whimsical references to music, toys, and historic events that span the past 70 years.