The Stop Hate Project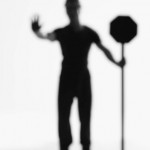 The Stop Hate Project
The Stop Hate Project includes three components:
1.  Public Presentations 
2.  Deconstructing Hate

3.  Legislative Action
Recent Presentations:
Creating Change National Conference  Chicago, IL  January, 2016
First African Methodist Church (Roundtable)  Seattle, WA  July, 2015
Fred Hutchinson Cancer Research Center (Speaker Series),  Seattle, WA  June, 2015
Society for Intercultural Education, Training and Research International Conference  Portland, OR October, 2014
National White Privilege Conference  Madison, WI March, 2014
Out & Equal Regional Summit, Seattle, WA  June, 2013
The Stop Hate Project is intended to influence action so that individuals, elected officials, media, and corporate leaders are aware of the many ways hate groups impact the social political, and economic environment.
The center post of the Stop Hate Project is the book Deconstructing Hate, expected to be completed in early 2015. The book profiles women and men who have defected from the hate movement. The book is researched and written by former journalist and Diversity Collaborative Principal Consultant, Lonnie Lusardo.
1. Public Presentations About Hate Groups 
Lonnie Lusardo has presented presentations focusing on the latest statistics and trends in the hate movement to such groups as…
National White Privilege Conference, Madison, Wisconsin (2014); How to Defeat the Impact & Growth of Hate Groups in the U.S.
The Society for Intercultural Education, Training, and Research National Conference, Portland, OR (2014); How To Stop Hate Groups In Their Tracks
Fred Hutchinson Cancer Research Center Speaker Series, Seattle, WA (2015); Deconstructing Hate
First African Methodist Episcopal Church, Seattle, WA (2015); Deconstructing Hate
The Diversity Collaborative team is available for presentations at corporate venues, government agencies, nonprofit organizations, and national/ international conferences. Each presentation is crafted to reflect conflicts resulting from specific hate groups located in and around the region in which the presentation is offered.
Based on qualitative data captured over the past seven years, Stop Hate Project presentations may include all or any of the following:
What most Americans don't know about hate groups
Current data on hate groups throughout the United States (numbers)
Current data on hate groups in your state or region (numbers)
How hate groups recruit new members
The inside culture of hate groups in the United States
What causes someone to join a hate group
Why do people stay in a hate group – even when they do not agree with the group's ideology or its leader
What motivates a person to defect from a hate group
Statistics on hate crimes committed in the U.S. (Nationwide data)
Local statistics on hate crimes (as requested)
The four most common "minority" populations targeted by hate groups
Most recent trends in hate groups operations
The evolution of "Lone Wolf" neo-Nazi and white supremacist activists
Activity: How to Stop Hate Groups
2. Deconstructing Hate 
Countless Americans over the past decade have joined and abandoned hate groups. Only a tiny fraction of those are willing to tell their stories.
Deconstructing Hate explains the impact hate groups have on minority populations in the U.S. -– as well as on the damaging psychological effects on individuals inside the movement. The courageous spirit of the individuals profiled in the book is marked by their willingness to disclose their actions, including hate crimes they committed during their time in the movement. They also detail how groups they were affiliated with recruit, train, manage, and finance their operations.
Each profile examines how a successful recruit is subjected to a "Progression of Hate," a process that eventually leads members of hate groups to commit horrendous crimes, often against their better judgment. These crimes are perpetrated in order to carry out the ideology or religious beliefs of their respective organization. Many of these groups use the same kind of ideological and radical religious beliefs that brought down the World Trade Center towers in 2001.
What makes these personal stories significant is that each individual profiled in the book explains how their own values were subverted so as to dominate their actions. Those actions were manifested to commit hate crimes against key target groups, notably blacks, Jews, Gays, and immigrants. Their crimes also involved armed robberies, the sale of illegal automatic weapons, and other offenses carried out to fund their operations.
Each subject for the book served in a leadership position in the hate movement. Each was convicted of one or more hate crimes. Each is repentant for their past — to the point of telling their story publically and working arduously to help dismantle hate groups today.
Even more significant is that the brave individuals telling their stories not only acknowledge their own involvement, but also identify the methodologies used by hate groups to create havoc on innocent people. As a result, each person covered in the book has faced severe threats and intimidation by their former hate group colleagues. They are seen as race traitors who have betrayed the trust of their other group members. Most have been physically threatened, including physical threats to their spouses and children. Many have been harassed, shot at, or firebombed. Some interviewed for this book had to change their names and relocate in order to protect their safety.
3. Legislative Action 
In addition to researching and writing Deconstructing Hate, the Stop Hate Project aims to educate elected officials at the municipal, county, state, and federal level about hate groups in their region and how these groups target citizens in their jurisdiction.
This project includes working to draft and advocate for legislation so that elected officials may propose effective ways for governments to monitor and control actions committed by hate groups specifically behaviors that hurt, harass or intimidate people. These actions include the purchase and sale of illegal weapons. This effort aims to manage the way hate groups recruit and train members, as well as the ways they conduct illegal activities.
Any citizen or group in the U.S. is guaranteed the same constitutional protections as is any other American regarding freedom of speech or freedom of religion. Legislative actions are intended to inform the elected officials and the public that such protections are indeed in place — and to ensure that the belief in "freedom and justice for all" is genuine and that the enforcement of such laws is not an empty promise.
The only tool to overpower the freedom of speech is the freedom of speech. "Free speech" that results in deliberate harm or death to individuals or specific groups must be governed – with appropriate enforcement and penalties. The Stop Hate Project is developed on the belief that, without policies in place to protect "freedom and justice for all", the civil rights of all Americans are at risk.