Training Assessments & Cultural Audits
Assessments & Cultural Audits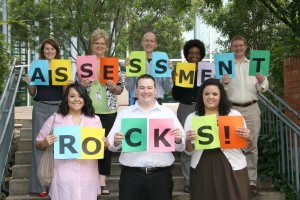 This process examines how managers and employees feel about the conditions at work that help or hinder their ability to work to their full potential. Research techniques include confidential one-on-one interviews, focus groups, surveys, observation, and other methodologies.
The primary aim of a cultural assessment process is to determine the difference between existing conditions (What is now) in contrast with what the organization would like (What is desired). Perceptions of work conditions are likely to differ from group to group based on such issues as race, ethnicity, age, gender, religion, sexual orientation and other variables.
Overall, the assessment process provides a statistical basis for making programmatic decisions such as whether or not policies and practices meet manager and employee expectations, the content or duration a programs, or the overall effectiveness of existing policies, practices, or programs.
How Much Research is Enough?
The ideal mix of research methodologies and individuals or groups from which to obtain input varies based on any factors precipitating an internal intervention, as well as budgetary considerations. For example, an organization facing legal issues or complaints about alleged discriminatory practices is more likely to gain more assessment data, especially among those individuals or groups that feel discriminated against. Organizations that are conducting preventive or proactive programs may want to determine where their training dollars may gain the greatest return on the investment.
Qualitative Data 
Do employees who are considered different based on variables like age, gender, race, skin color, religion, sexual orientation, and others, feel they are treated the same as the majority or dominant culture employed by the organization?
Quantitative Data
How does information like the number of employees hired, gender and racial breakdowns, average duration of employment, and promotion processes reflect on white employees at the organization in contrast with others?